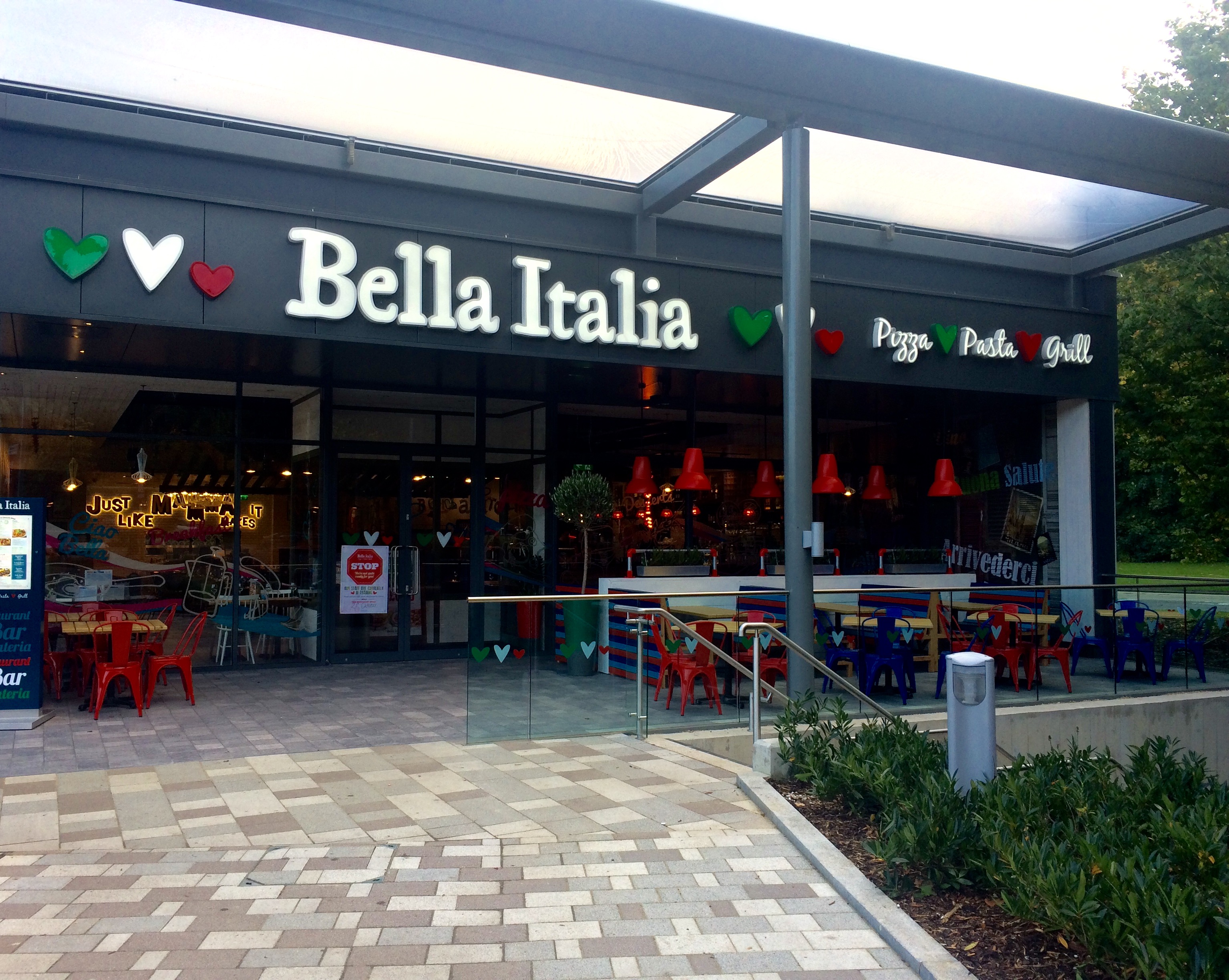 Bella Italia
---
 Soak in our bold new Mediterranean design and enjoy some seriously tasty pizza, pasta and grills – just like mamma makes! You can now even create your own gelato masterpiece at one of our Fabulous & Amazing Gelato Carts. Bellissimo!
For offers and competitions keep an eye on our official Facebook page!
Check out Bella Italia Hempstead Valley on their official page...
---
Opening Hours
Monday to Saturday – 9am to 11pm
Sunday – 9am to 10:30pm
Contact Information
hempstead@bellaitalia.co.uk