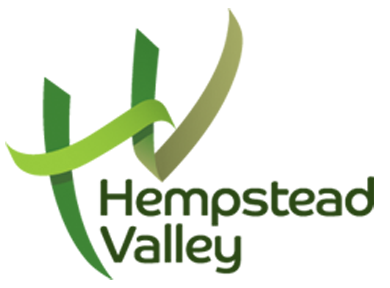 Hempstead Valley
---
To assist with the smooth running of the shopping centre and to assist with all emergency situations when they occur. This includes providing visible security cover to the Centre, handling enquiries and customer concerns, monitoring CCTV (by suitably trained and licensed staff) and controlling contractors and deliveries to the Centre.
Key Responsibilities
1. To work the hours and shifts in accordance with conditions of employment.
2. To undertake regular patrols of the Centre as instructed by the Centre Manager, and Security Supervisor.
3. To carry out duties in accordance with instructions issued by Centre Manager.
4. To comply fully with the Health & Safety Policy for the centre.
5. To comply with their individual responsibilities to ensure that the requirements of the Regulatory Reform (Fire Safety) Order are complied with, in line with company policy and site procedures.
6. To ensure that the Rules & Regulations of the Centre are complied with at all times
7. Ensure that all incidents are recorded in Incident Log.
8. Ensure that contractors arriving on site adhere fully, to requirements for contractor management and site H&S in line with the company policy and site procedures.
9. Ensure that the centre is a safe and pleasant environment.
10. To assist with enquiries from the public if so required
11. To be aware of and abide by all rules, terms and conditions of the company
12. In order to comply with the Security Industry Act 2001, officers must hold a valid SIA Security License and where necessary a Public Space Surveillance License Maintain a first aid qualification
13. Manage data such as CCTV and security information in accordance with legislation and agreed procedures.
In view of the security officer's wide range of duties, it is not practical to issue specific instruction to cover every possible eventuality; he is expected to use his knowledge and discretion at all times in carrying out his various duties, and if he is in any doubt whatsoever regarding any of the aforementioned instructions, then it is his duty to immediately contact his superior or his deputy for further guidance.
The security officer will undertake from time to time such other work as shall be necessary or desirable for the proper maintenance of the centre and the general running thereof and the general well-being of the persons occupying or using the centre or any part thereof.
Skills, Knowledge and Experience
Essential
Door Supervisors Licence
Should already be working in a similar retail environment
Have good communication skills
Flexibility in terms of working shifts
Team player
Desirable
1. CCTV Licence
2. First Aid Qualification
Reference ID: Security Officer - Hempstead Valley SC
Application deadline: 31/01/2022
Job Types: Full-time, Permanent
Application question(s):
Are you able to be flexible in terms of your working shift?
Licence/Certification:
SIA Door Supervisors Licence? (required)
Work remotely:
---