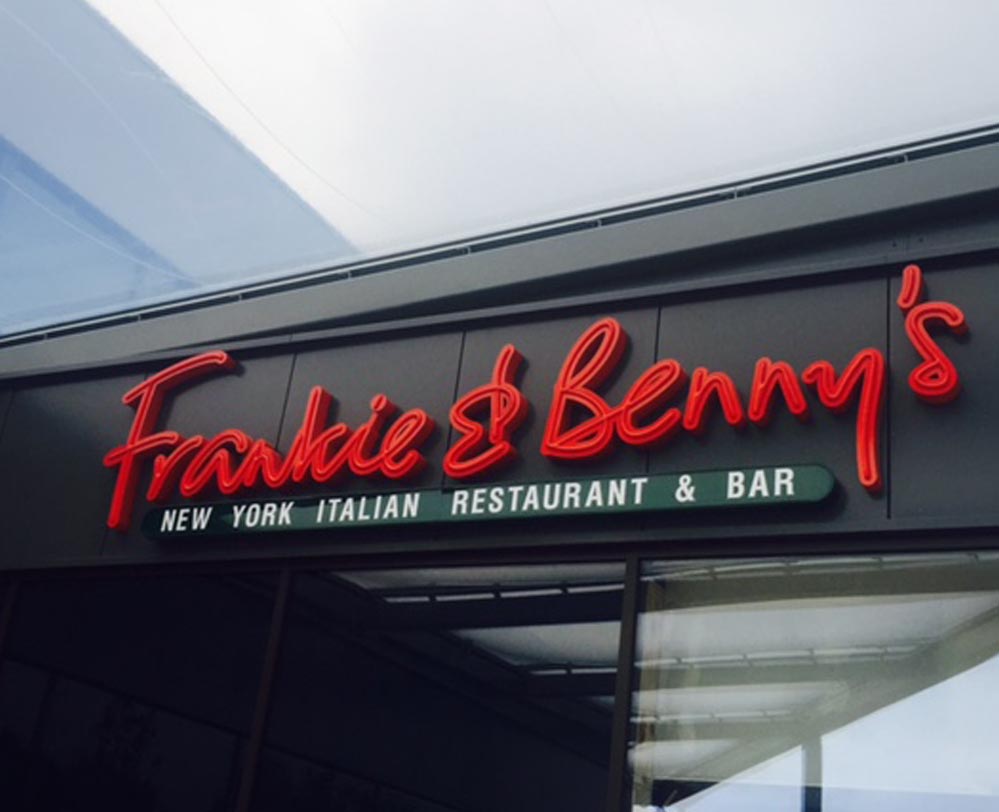 Frankie & Benny's Sous Chef
---
Welcome to Frankie & Benny's. We've been a much loved restaurant for over 20 years, proudly serving the best of Italian American cuisine since 1995. There really is something for everyone at Frankie's and that goes for our team members too. Our fabulously fun and friendly colleagues deliver a service that is second to none and laughter and positive vibes fill our restaurants from floor to ceiling. It's why we all love to work here and it's why you will too.
Our Sous Chefs take on extra responsibility in our kitchens, helping to ensure the shift runs smoothly, food specs are being followed and the team have everything they need to deliver a great guest experience.
What makes a great Sous Chef?
Make it Magic: You make guest experience the number one focus for the whole team, encouraging pride and passion for serving great dishes.
Keep it Fresh: You're always looking for ways to make service and operations better, coming up with new ideas that help the business grow.
Be Sharp: You know our policies and specs inside out and share this knowledge with your team, ensuring a consistent experience for our guests, every time.
Own it: You take personal responsibility for meeting kitchen objectives and coach individuals to improve performance and smash targets.
Do it Together: You're a role model for the team, guiding and supporting individuals to be the best they can be.
What you'll receive...
28 days paid annual leave
Team incentives
3% pension contribution
Participation in our annual Share Save Scheme
33% discount across all of The Restaurant Group brands
Access to our online discounts portal with savings to be had at 1000's of retailers
Membership to our Employee Assistance Programme
Free meal on shift
Great training programmes that set you up for success
Plenty of career progression opportunities
---